Tech
How to choose an external hard drive to back up your information
Backing up important information is essential in any office. You can't just trust your PC, as any problem can cause all files saved on the machine to be lost, causing immeasurable damage.
Therefore, it is recommended to make a backup from time to time, and for that, there is nothing better than resorting to an external hard drive. These portable devices are the simplest and most affordable alternative for those who want to keep files or even transfer them from one machine to another without wasting a lot of time.
However, just take a look at the options available in stores to realize that there are many alternatives and the price range is also great. Do you know what technical aspects need to be noted before buying a product like this?
Storage capacity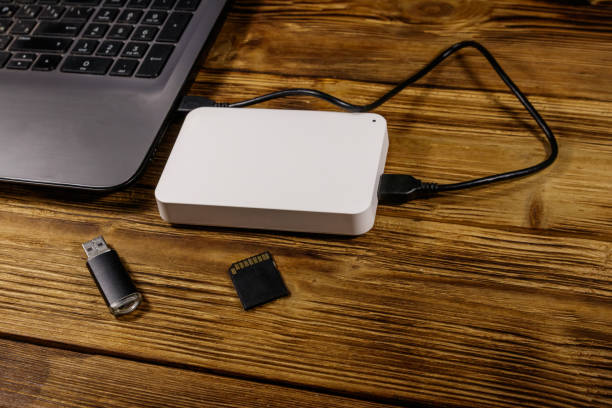 The first thing to note on an external hard drive is its storage capacity. The greater the capacity, the more expensive it will cost. However, the cost per GB tends to decrease in more robust models. There are versions starting at 320 GB of space, which are already enough to store a lot.
However, the most popular models on the market today are 1TB and 2TB. It all depends on the type of file you intend to keep. Anyone who stores a lot of photos and videos should prefer the higher capacity versions. Those who only have text files and spreadsheets can opt for more accessible models.
Compatible connections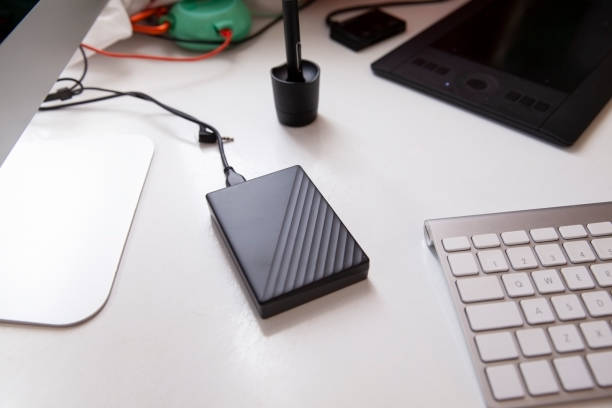 Another important item to be noted are the types of connections with which the equipment is compatible. Older models may only have a USB 2.0 or 3.0 connection, while newer models have a USB 3.1, eSATA, or Thunderbolt connection.
In addition to compatibility with your devices, more modern connections provide faster file transfer. However, it is important to check if your machine supports such speeds, otherwise high-end equipment may be underused on older PCs.
Read, write and transfer speed
In addition to the connections, also note the speed of reading and writing data that the device offers. Some external hard drives are optimized for large data transfers and can process more files per second because of that. This call is done through the RPM (Rotations Per Minute) index.
An external hard drive with 10,000 RPM, for example, will perform better than a model with 4,200 RPM. However, it is essential for everything to work perfectly that the machine in question is also compatible with the same characteristics.
OS Compatibility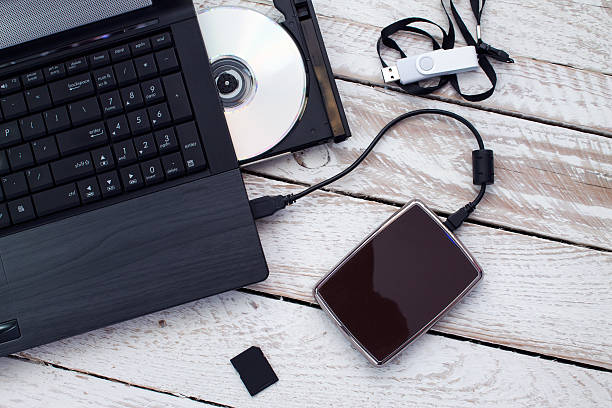 Windows and Mac, the two most used operating systems, have different file systems. While Microsoft uses the NTFS format, Apple opts for HFS+. Many external hard drives support both formats, but not simultaneously.
Therefore, a hard drive with NTFS files may not be readable by a Mac, and vice versa. Please be aware of this product specification as there should be an indication of file system compatibility. If you use both systems, the recommendation is to purchase an external hard drive for Windows and another for Mac.
Weight and mobility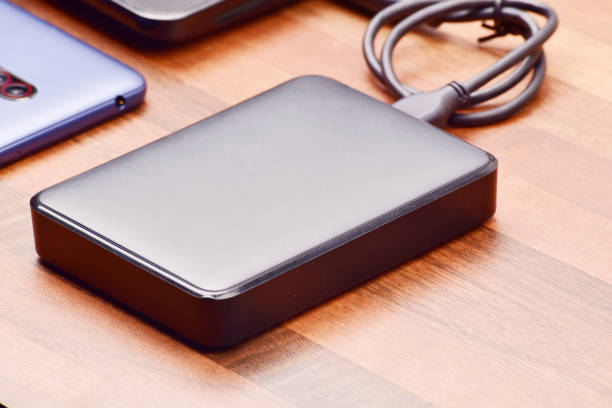 Last but not least, you must look at the design and aesthetic aspects of the product. There are light and thin external hard drives and heavier and thicker versions. In practice, this does not impact performance, but for those who carry the product in their backpack, carrying a lighter item can make a difference.
To give you an idea, it is possible to find models on the market that weigh up to 350 grams, but some versions reach almost 1 kilogram. The most compact models can even fit in your pants pocket. In addition, some come with protective covers, which increases the product's durability and facilitates transport.