In old age, it is no longer about "higher, faster, further." It's about enjoying life and what you have achieved. Treat yourself to wellness, go on vacation, meet dear friends and enjoy the time with the family. There is no better time to do this than now. Because now you are in a situation that allows you to do just that.
You have achieved a lot professionally, the children are big and out of the house, and you have taken care of others with great sacrifice. Now the time has come when you can and should take care of yourself. Don't just think about others. Think of yourself. Meet up with friends and acquaintances and laugh from the bottom of your soul. That lets some grief fly away quickly.
Do not think about illness, but live actively. Do a little sport, enjoy good food and let your mind wander. With a nice wellness weekend or simply with a great trip to the sea or to the mountains. Why not? You have earned it!
Tricks for a happy old age
Do not think about tomorrow, live in today

Enjoy the time with family and friends

Stay active

Discover new culinary highlights

Go about your hobbies

Go away

Get rid of stress and heartache
Don't think about age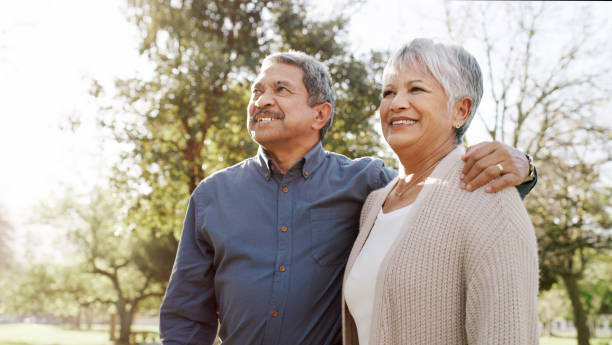 We are all wrong about age. Because we think that getting old is a burden. But that's not it. Because old age is not a burden. It is the negative thoughts about it that weigh on us and cloud the joy of old age.
Approach the topic positively. Think about what you can do in old age that was not possible in advance. You can act much more spontaneously because you have more time. You have life experience and therefore also know what is good for you and what is not. Stupid mistakes from the past are therefore no longer repeated.
The more positive your attitude towards old age, the happier you are too. And you don't just radiate that. You will also feel significantly fitter and healthier through the positive attitude and you will transfer your positive attitude to others.
What makes old age so exciting?
Being old doesn't mean life is over. Age brings a lot of wisdom with it. You can approach things in a much more relaxed way, you can enjoy life, laughter, and the here and now. In many moments, young people are not granted this because they are still chasing after their ideals.
Why is the quality of life important?
https://media.istockphoto.com/photos/happy-senior-couple-talking-while-walking-on-a-hill-in-autumn-day-picture-id1220056675?k=6&m=1220056675&s=612×612&w=0&h=CF7992q8G7ah26mPyLfZmSW7OCSBbYj8uLq812I4n9Y=
Quality of life is a basic requirement for happiness. Because you only feel good when you are in an environment worth living in, surrounded by people who love you and at the same time are in good health. Only then will quality of life arise, and only then will you be happy.
Why happiness has nothing to do with money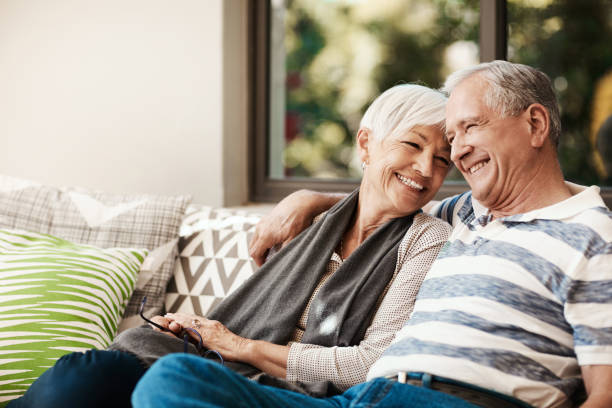 No matter whether young or old – money is not what makes you happy. Rather, you will find happiness in the people around you and in the experiences you share. All of this does not require large financial resources.