Tech
How to choose a webcam for your PC?
Since the start of the pandemic, the accessory has been on the rise; know what you need to consider when choosing your camera.
Since the start of the coronavirus pandemic, many people have felt the need to purchase a new item for the office: a webcam. Meetings that were previously face-to-face were now held online, and not everyone was prepared to make videoconferences.
Even those who use a notebook, which usually comes with a built-in webcam, may not have equipment that provides a quality image. Therefore, investing in a webcam with better resolution became more necessary during this period. Do you know what you need to consider when choosing yours?
In this article, we talk about the technical specifications and features that need to be analyzed in each model before buying yours. There are several webcam options on the market, so find out which one is best for your needs.
Keep an eye on resolution and capture speed
The video resolution supported by a camera is one of the most important aspects to look at in the product. Models that support 1080p (Full HD) and 720p (HD) resolution are the most suitable, as they offer a high definition image. Below that, you're likely to get an image with grain and color distortions.
Another factor linked to this technical aspect is the capture speed. Ideally, the camera should be able to capture images with at least 30 FPS (frames per second). Not all devices support this average when recording at higher resolutions, so check this out.
Note the focus adjustment options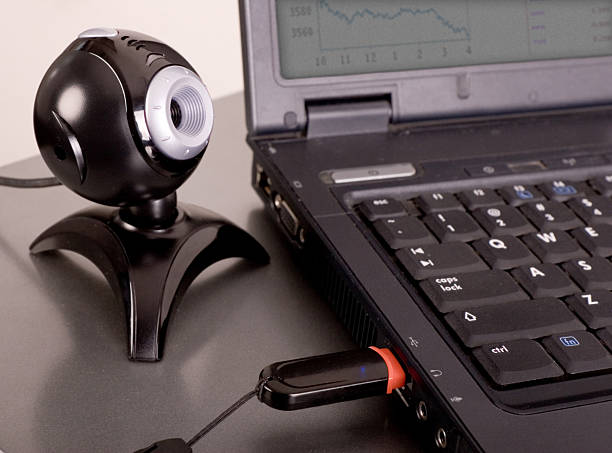 Basically, there are three focus options between cameras: autofocus, manual, and fixed. Autofocus is the most interesting of the three, as the lens works to keep your image always sharp even when you're moving. It is the most suitable option for video classes, for example.
Manual focus requires adjustments and a little more knowledge about the topic. Whenever you change environments, you will need to readjust the focus, which can be an annoyance for some or a positive point for those who like personalization. Finally, the fixed focus option limits the user with respect to the distance in front of the camera, but is present in more accessible cameras.
Design and build quality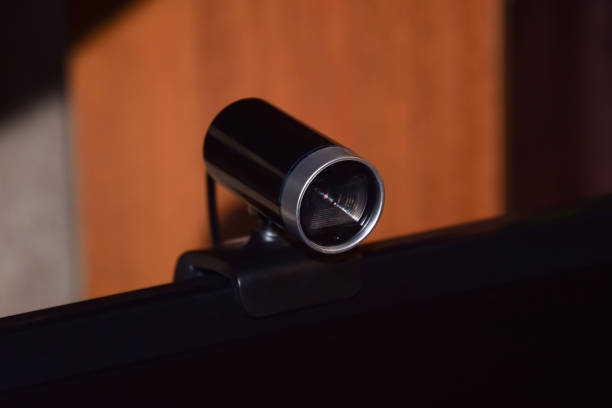 Few people pay attention to this detail, but the type of material used in the lens of the webcam directly impacts the image quality. Models with a glass lens are better than those with a plastic lens, but they cost more. Also, glass lenses are more scratch-resistant.
In terms of design, also note the support of use that it has. Some come with pegs to be placed over the monitor, while others can only be used on a tabletop. More versatile models can even be tripod-compatible, giving the consumer more options.
Wide compatibility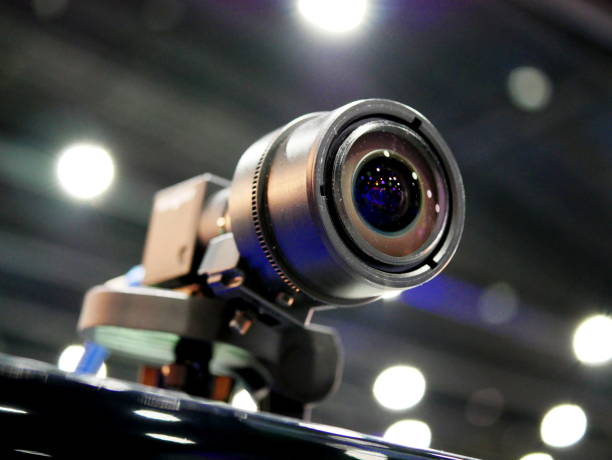 This is not a problem in most cases, but it is important to check the product's technical specifications for compatibility with multiple operating systems such as Windows, MacOS, and Android. This gives the consumer more flexibility to use the product in different locations.
There are models that are compatible even with smartphones and tablets, via micro USB port. They can function as an "extension", providing a better quality camera for these devices. 
Extra features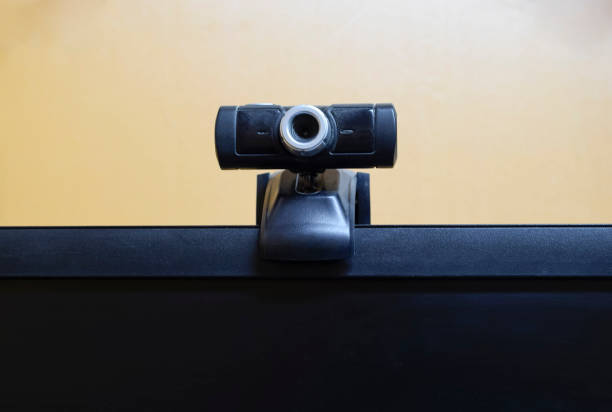 Another way manufacturers have found to differentiate one product from another is by adding extra features. They can be very useful in some cases, increasing the product's usability, and simplifying the user's life. Depending on your usage, it's worth investing a little more in getting these functions.
There are models with a built-in microphone, for example, that promise application of effects via software. 360° rotation, sound and light correction features, and RGB LEDs are among the options. Speaking of software, there are many variations in this aspect, with functions for changing the background, exposure compensation for dimly lit environments, among other possibilities.